An FMLA Update Every Employer Needs to Know
In January-Febuary of 2013, there have been a number of important updates pertaining to the Family Medical Leave Act (FMLA), some of which go into effect on March 8th, 2013. Here's what you need to know to stay compliant with FMLA.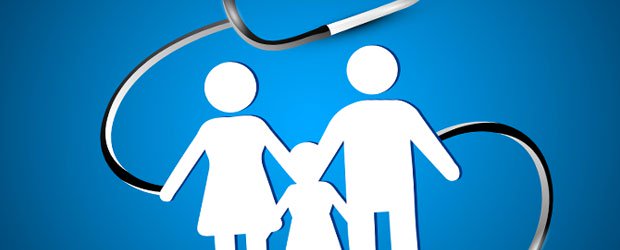 New Guidance on Caring for an Adult Child
The Department of Labor (DOL) recently clarified factors that an employer must consider when an employee requests leave to care for an adult child, and mainly addressed two issues:
In its guidance, the DOL says that the age of the onset of the disability is irrelevant to the determination of whether an individual is considered a "son or daughter" under FMLA. This means that employees whose children became disabled after the age of 18 are eligible to take FMLA-protected leave to care for them.
The DOL clarified that employers should broadly define "disability" based on the Americans with Disabilities Act Amendments Act of 2008 (ADAAA) and that there is no minimum duration for an impairment to be considered a disability.
Additionally, the DOL states that an adult son or daughter must meet four requirements before an employee can take FMLA leave to provide care. They must:
Have a mental or physical disability as defined under the Americans with Disabilities Act (ADA) and amended under ADAAA
Be incapable of caring for themselves because of a disability requiring "active assistance or supervision to provide daily self-care in three or more of the 'activities of daily living' or 'instrumental activities of daily living'"
Have a serious health condition which is defined as an illness, injury, impairment, or physical or mental condition that involves inpatient care or continuing treatment by a health care provider
Be in need of care because of the serious health condition to either fulfill basic physical needs or provide "psychological comfort or reassurance"
Expanded Protections for Veterans & Exigency Leave
The DOL also issued a final rule which provides families of eligible veterans with the same FMLA leave that is available to families of military service members, and also allows more military families to take leave for activities that arise when a service member is deployed. Employers must post these new regulations by March 8th, 2013.
Veterans. Under the 2013 rule, the DOL defines a covered veteran "as limited to veterans discharged or released under conditions other than dishonorable five years prior to the date the employee's military caregiver leave begins." In the new rule, the DOL also creates a flexible definition for serious injury or illness as it relates to a covered veteran, and allows eligible employees to attain certification of a service member's (including active members and veterans) serious injury or illness from any health care provider defined in the FMLA regulations.
Exigency leave. The DOL extends qualifying exigency leave to eligible employees who are family members of members of the Regular Armed Forces and adds the requirement for all military members to be deployed to a foreign country in order to be on "covered active duty" under the FMLA. The DOL also increases the time an employee can take for qualified exigency leave (related to a military member's Rest and Recuperation leave) from 5 days to 15 days.
Modified Rules for Airline Personnel and Flight Crews
The DOL has modified existing rules so that airline personnel and flight crews are better able to use FMLA's protections. Specifically, the rule's major provisions incorporate the statutory hours of service eligibility requirements for these employees. They also create a unique method of leave calculation for airline crew employees and state that "FMLA leave for intermittent or reduced schedule leave usage, taken by airline flight crew employees, must be accounted for using an increment no greater than one day."
ERC's Preferred Partner, CareWorks weighed in on these changes and how they will affect employers. Ron Lucki, Director of Business Development at CareWorks explained, "When the guidance pertaining to adult children was released, we went back to all our clients and informed them of the clarification so if coverage was denied prior to outsourcing to CareWorks USA, we would revisit those cases to ensure employees were not denied any rights. We expect the new rule pertaining to veterans and exigency leave which expands protections will affect more employers as more veterans return to the workforce."
He adds, "We encourage employers to review their personnel policies regarding FMLA and make sure these are updated. In addition, supervisors and those involved in managing the process should not assume anyone is or is not covered. Gather the details, provide the documentation, and then make the determination."
More FMLA Changes to Come?
This year marks the 20th anniversary of FMLA. Since its passage, more employers have instituted leave of absence policies and based on the findings of its latest report to commemorate its anniversary, the DOL reports that employers experience few challenges in administering FMLA and that the law is relatively unobtrusive and has shown positive results in the workplace.
In fact, the federal government has shown interest in further amending FMLA to "modernize" the law to incorporate paid sick time or some form of compensation replacement during leave, such as a social insurance program. This is likely the next significant change to FMLA that employers can anticipate.
Please note that by providing you with research information that may be contained in this article, ERC is not providing a qualified legal opinion. As such, research information that ERC provides to its members should not be relied upon or considered a substitute for legal advice. The information that we provide is for general employer use and not necessarily for individual application.
Additional Resources
FMLA Administration & Absence Management Services
CareWorks USA, ERC's Preferred Partner, provides FMLA administration services to employers including absence tracking and reporting, communication with employers and employees, compliance with leave requirements, and web-based claim access.
Family and Medical Leave Act in 2012: Final Report This report, published by the DOL, provides benchmark information regarding employers' administration of FMLA.
FMLA Poster
All covered employers are required to display and keep displayed a poster prepared by the Department of Labor summarizing the major provisions of The Family and Medical Leave Act (FMLA)