What Does a Wellness Program Look Like in Northeast Ohio?
Perhaps not surprisingly, 2013's Workplace Practices Survey found that concerns about rising healthcare costs are becoming more prevalent among many organizations in Northeast Ohio. While organizations have very little control over many of the external factors that may be driving some of these concerns, such as the many unknowns associated with the upcoming implementation of provisions of the ACA, internally, many organizations are turning to wellness related programs for their employees as a method for managing these costs proactively.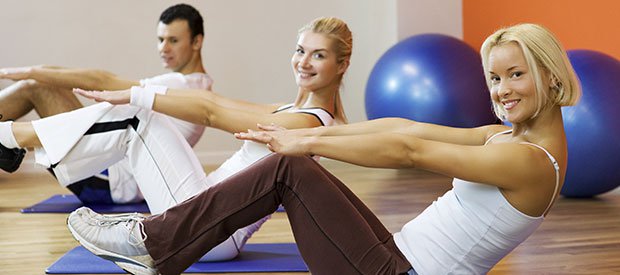 As Pat Perry, ERC President, points out in the latest issue of Smart Business Magazine, "Investing in wellness initiatives is a great option- it helps manage costs and still allows you to provide the benefits that are most important to your workforce."
What wellness programs do employers offer?
To further explore the wellness options being offered in Northeast Ohio, we look at another ERC survey, the 2013-2014 Policies & Benefits Survey, which reports that 91% of area employers have at least one wellness related program in place for their employees.
The most common programs paid for or contributed to by employers and the frequency with which they are cited in the survey, include flu shots at just under two-thirds of organizations, EAPs (Employee Assistance Programs) at around 60% of organizations, blood pressure checks/cholesterol checks at approximately half of organizations, exercise programs at just under half of organizations and smoking cessation classes at just over 40% of organizations.
Who pays?
Unless the wellness program is covered through insurance (as it is in about 30% of cases), the costs associated with these programs are typically covered, at least in part, by the employer.
Depending on the organization, wellness programs may be paid for entirely by the employer, while others may require some monetary contribution from their employees.
Exercise programs are a prime example of the variations in the cost sharing structures being used. Just less than 30% of local organizations offer reduced membership rates at local health clubs, while about 15% have their own on-site exercise facilities or offer organization sponsored recreational activities (also 15%).
Who offers these wellness programs?
In general, these programs tend to be slightly more prevalent at larger organizations (with greater than 500 employees), but the vast majority of smaller and mid-sized organizations have become increasingly involved in the wellness movement over the past several years.
While these smaller organizations may not always offer the same wide variety of wellness options as their larger counterparts, ultimately it is clear that wellness programs are here to stay, no matter how large the organization.
For more information about the discounted employee wellness related programs available to ERC members, ranging from EAPs to Stress Management, visit the Preferred Partner Network area of ERC's website.
View ERC's Wellness Practices Survey Results
This report summarizes the results of ERC's survey of organizations in Northeast Ohio on practices related to health care and wellness.