Social Media Policies Guide Employees and Protect Companies

Your employees use social media.
It's a safe assumption to make—almost 70% of internet users use social media. And because your workers are using social media, it's crucial that you supply a social media policy.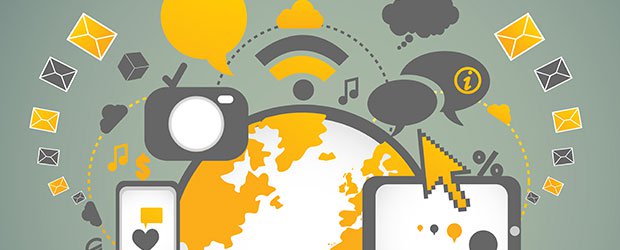 Why do social media policies matter?
Social media policies establish guidelines for how your employees use social media. These policies outline what is and is not appropriate for employees to post on social media outlets, including Facebook, Twitter, Instagram, Google+, and other related platforms.
Successful social media policies:
Offer guidance to employees.
Protect companies.
Are clear and straight-forward.
Are easy to understand easy to use.
An effective policy will inform employees of the boundaries of acceptable posting. It should encourage employees to avail themselves of social media, both independently and as an employee.
The policy must clarify:
What is and is not acceptable for employees to post about the company.
Under what circumstances they should or may identify themselves as an employee.
What is and is not appropriate when participating in social media as an identified employee or representative of the company.
How social media may be used on company-owned equipment and/or during business hours.
What Makes Social Media Policies Successful?
According to ERC's 2012 Social Media in the Workplace Survey report, a little less than half of Northeastern Ohio companies currently have a social media policy in place. That number is growing—as it should.
More and more companies across the country are moving towards establishing social media policies. Many of these policies are transparent and are available for the public to review.
Cleveland Clinic
Cleveland Clinic's social media policy offers guidance to employees and visitors to the site, and explicitly states that no personal health information may be posted online. It also clearly informs users that by posting information on Cleveland Clinic social platforms, the poster grants the Clinic the right to use the content however they like.
IBM
The IBM social media policy provides extensive information on social media usage. It recognizes how essential social media is for their employees to most effectively perform their job, and outlines how employees may learn from and contribute to social media.
Nordstrom
Nordstrom's policy encourages employees to use social media to connect with customers—and they encourage this during working hours. Nordstrom offers instruction on behavior and how employees should comport themselves while using social media, and provides information on avoiding conflicts of interest and how to report any issues.
How do I get started?
It's clear that social media policies are an essential element of employee relations. As social media adoption continues to grow and evolve, companies must be nimble and address the changes.
So how do you get started?
1. Speak to your legal team or legal counsel. Policies of this nature are governed by employment laws, intellectual property laws, and other regulations. It's wise to secure legal advice to make a rock-solid social media policy.
2. Consult with your web team, marketing team, social media team, and/or IT team. They'll have crucial insights about the practicalities and strategy of social media use.
3. Converse with your actual employees. They are your most important resource, so ask them! Ask questions like:
How do they use social media?
How would they like to use social media?
How could using social media help improve their job performance?
How could it positively impact your company?
How could social media start a conversation with clients and prospective clients?
---
Do you have a social media policy in place for your company? If you're thinking that you need one, how will you get the process started?
---
Source:
Tori Woods is a Content Strategist with Aztek, a full-service web company that offers a holistic approach to web design, web development, and web marketing. Tori has been in the professional communication realm for more than seven years and has experience in web writing, marketing, media and public relations, social media, and journalism.
---
Please note that by providing you with research information that may be contained in this article, ERC is not providing a qualified legal opinion. As such, research information that ERC provides to its members should not be relied upon or considered a substitute for legal advice. The information that we provide is for general employer use and not necessarily for individual application.