Preparing Your Workplace for the Unexpected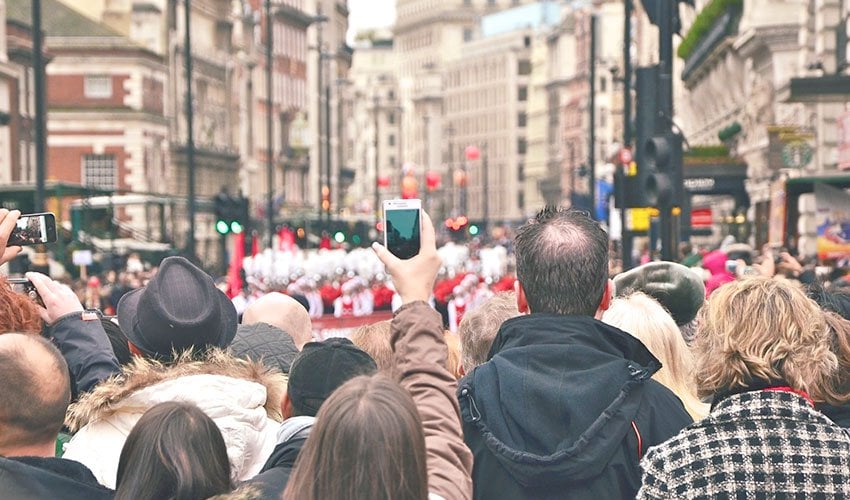 Luckily, apart from the Cavaliers breaking the 52-year championship drought for the city of Cleveland, the list of reasons that your company may need to, or as in the case of Wednesday's Victory Parade, choose to, close its doors or grant large numbers of employees unexpected time off is very short.
But given the extreme nature of most of these situations and the potential impact on your business, at least having a plan of action on the books is your first and best line of defense. Of course, keep in mind that these situations are challenging precisely because they are completely unanticipated. So whether it is due to a sports teams winning, inclement weather, power outages, or another series of unfortunate events, even the best laid plans may require some degree of flexibility when it comes time to put your policy into action.
Have a Plan in Place
Depending on the exact situation at hand this may be an "Inclement Weather" policy, a "Disaster Recovery" plan, or simply, again in the case of the Cavs parade, a "Paid Time Off" policy. No matter what type of policy the situation requires, having one ready to set into motion that employees are familiar with is a great starting point.
However, only about half to two-thirds of employers surveyed by ERC over the years have one or both of the first two polices/plans in place at their organization. Disaster Recovery plans tend to be fairly extensive documents that can hit on everything from the needs or repair of the business' physical space, to EAPs (Employee Assistance Programs), to the housing needs of impacted employees.
In contrast, while Inclement Weather policies can also be quite lengthy, with highly detailed information about state issued safety warning levels and explanations of who is considered an "essential" employee, they can also be very brief documents with just a few sentences asking that employees "use their best judgement" or "touch base with their supervisors before making a decision about their travel".
In the heat, or more likely in Northeast Ohio, in the freezing cold, of the moment knowing how to move ahead with even the simplest of procedures provides valuable guidance for employees who may be unsure what to do in a panicked situation.
While the first two policies/plans apply to incidents that may require a company-wide closure for extremely rare safety reasons, the Paid Time Off policy is far more commonly applied—think summer vacations and holiday time-off requests (and world championship parades).
Much of how organizations choose to handle overlapping time off requests depends on their industry and size. For example, hospitals, production facilities, scientific laboratories, all by their very nature, need stricter time off policies.
On the opposite end of the spectrum some professional services organizations, or smaller non-profits may be able to grant conflicting or overlapping requests from a larger number of employees and still keep their basic operations humming along just fine or simply make the choice to close down for the day without inflicting dire consequences on the business or their clients.
Great, so you have a plan in place for every possible situation you could fathom and then… boom!
The Cavaliers win the Finals.
Or, the power goes out in your whole building during a major conference you are hosting for hundreds of visitors, clients, and employees.
Or, the blizzard of the century hits in the middle of the night and your entire third-shift is stuck in your production facility, not to mention that the first-shift won't be digging themselves out of their driveways anytime in the foreseeable future.
Or, an employee's grandmother passes away and calls off last minute on the same day that half your department was already scheduled to be out for the last day of school for their kids.
Did your policy cover all that?
Maybe not. Probably not. Hopefully not. These are all highly unusual situations that you will hopefully never have to experience (except for winning the Finals…go Tribe).
But if you do find yourself in a situation where you, as the decision maker, are faced with an unanticipated event like one described above, remember to be flexible. Your policy may be telling you to do one thing, but if it doesn't feel right, maybe it isn't.
Try getting another opinion on the situation from a trusted co-worker or management, or do additional research (as time allows) to really understand your choices. Then, if you do deviate from the plan, make sure to communicate with all impacted employees what the new process will be and why the decision was made to change course.
You are all going through this unanticipated event together and with the help of proper communication and transparency, you can all also help get (or keep) your business up and running as quickly and as seamlessly as the situation will allow.
Get more articles like this one delivered to your inbox.
Join the thousands who receive ERC's weekly newsletter to stay current on topics including HR news, training your employees, building a great workplace, and more.