Performance Improvement Plan Checklist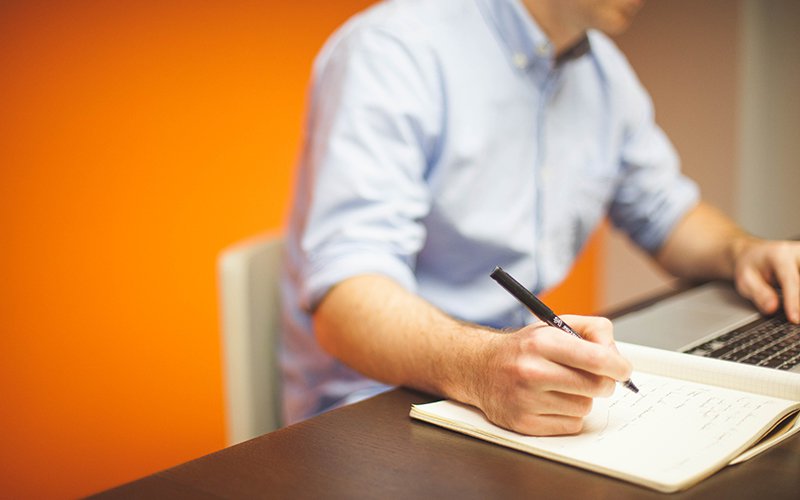 The idea of a Performance Improvement Plan (PIP) can be a daunting one for both the employee being put on the plan as well as for the individual (in the majority of cases, the immediate supervisor) being asked to design and implement the plan. Often used as the last step in a progressive disciplinary process, for the employee, a PIP can feel like it's just a long winded way to get rid of them.
For the supervisor, in addition to the extra paperwork, PIPs typically require time consuming ongoing progress meetings along the way and probably more than a few uncomfortable conversations with the employee about why they aren't performing as well as they should be. However, a well-constructed and implemented PIP can and should be a more positive experience for all parties involved, including the employer.
By including the key items described below (plus a little advice on the side), hopefully the next Performance Improvement Plan that you have to put together or oversee will be able to live up to its name and result in truly improved performance for employee and supervisor alike.
Please sign here _____________________________.
ERC data says: 91% ask for employee signature and 90% ask for supervisor signatures
This may seem obvious, but requiring the signatures of both the employee and the employee's supervisor is an important step in implementing a PIP. Employees who may be struggling are in effect acknowledging that they understand the process that is spelled out in the plan. Something as simple as knowing what is in the plan should help them make forward progress towards improved performance.
On the flip-side, if their performance does not improve and the terms of the PIP include termination as a possible consequence, having this signature in place can be helpful for your organization if things get messy legally. Apart from the employee themselves, the supervisor implementing the PIP has the most skin-in-the-game so to speak. As the main party responsible for working the employee through the PIP process, they must acknowledge their commitment to hold up their end of the bargain (which likely involves going above and beyond their standard interactions and day-to-day job duties with this individual employee) as well.
Get the facts down
ERC data says: 97% use Performance Improvement Plans (PIPs)
Nearly all employers have some version of a "Performance Improvement Plan" (PIP) that can be put into motion for employees with sub-par performance. But PIPs don't appear out-of-the-blue. They are in response to an ongoing pattern of underperformance, typically after other less formal attempts to improve performance have been exhausted. Of course that still doesn't mean that anyone should assume the employee knows what went wrong.
A PIP is the supervisor's chance to give the facts of the case—articulate specifically what went wrong, when, etc. By its very nature, a formal PIP lends itself best to addressing objective performance or specific behavioral issues, not whether or not an employee gets along with their boss. This means making sure supervisors are sticking to the facts in this initial description. A challenge to be sure, but requiring them to leave emotions at the door and articulate their employee's performance issues in writing can also be a great learning experience for them.
Now let's fix it (together)
ERC data says: 80% include "activities to be conducted"
The employee now knows what you don't like about their performance, now it's time to figure out how to change that. In some cases, it may be a fairly straight forward fix, some extra training on a specific subject matter and a reevaluation to test for measurable improvements.
But depending on your organization's disciplinary policy, by the time a PIP is called for, a couple of classes or coaching sessions probably aren't going to resolve the issue(s) at hand. Working with the employee to find creative ways to get them where they need to be is probably the most time consuming and difficult piece of the process, but it is also the most critical. In order for the employee to make forward progress, they will need the full support of their supervisor and in some cases, even their co-workers. This may mean flexibility in scheduling to allow for additional training, feedback mechanisms on work that is being done in real time, or one-on-one assistance from peers with the same job duties.
No matter what these improvement oriented activities end up looking like, it is best practice for the employee to be involved in developing them with their supervisor. Engaging the employee in this part of the process, helps improve buy-in from their end and ensures that the employee can see the direct relationship between the performance deficiencies and what they are being asked to do to improve. Although this may not be true in all cases, employees may also have valuable feedback/perspective to give to their supervisor about any misunderstandings or mismatches in how the process being established may or may not help them reach their end goals.
How's it going?
ERC data says: 80% include "dates to review progress"
Depending on how far out that final deadline is from the initial implementation of the PIP, establishing a few check-points along the way can make the whole process feel more manageable for everyone involved.
By establishing exact dates for these check-ins upfront, both the supervisor guiding the process and the employee themselves have more chances to reflect and adjust before any full blown consequences hit at the end of the term of the PIP.
Desired end result & deadline
ERC data says: 83% include "expected behaviors or results" and 82% include "target date for improvement"
As with any big project, setting a firm deadline, with well-articulated end goals are key for the success of the entire process. Supervisor and employee need to both have a strong understanding of exactly what "improved performance" means from day one, as well as what the consequences will be once a final determination about performance is made—regardless of whether those are positive or negative consequences.
Ideally, this should involve objectively measurable goals (think "SMART" type goals) that are linked back directly to that first step of specifying what is lacking in the employee's performance. Reaching these clear goals within the specified timeframe is truly the final test for whether the individual employee's performance will be considered "improved" or whether they will suffer additional negative consequences.