Microsoft Tip of the Month: Excel Flash Fill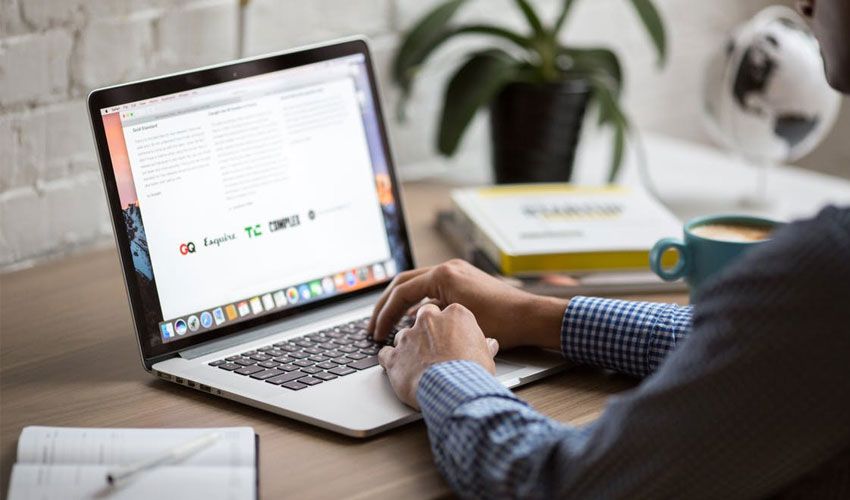 In Microsoft Excel 2013, Flash Fill can enter data automatically into your worksheet, saving you time and effort. Just like the fill handle, Flash Fill can guess what type of information you're entering into your worksheet. When a pattern is recognized in your data, Flash Fill enters the rest of your data in one fell swoop. This happens without the need for you to construct or copy any kind of formula.
In the example below, first names were entered into column A and last names were entered into column B. In column C, you would like the data to be displayed as "last name, first name". You could accomplish this by using the Concatenate Function, but Flash Fill is so much simpler.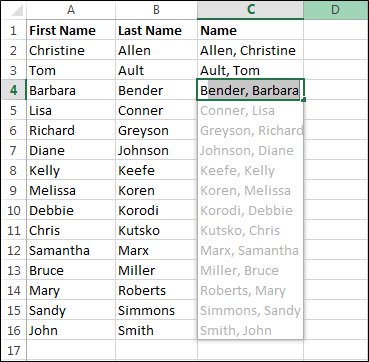 If you were using a function, in C2 you would enter =CONCATENATE(B2,", ",A2) and then you would autofill or copy and paste the function to the remaining cells.
With Flash Fill, I typed the pattern I wanted in C2 and C3. When I started typing the pattern in C4, Flash Fill recognized what I wanted and filled the names down for the rest of the rows. I then pressed the Enter key to complete the Flash Fill.