An Introduction to Employee Engagement Surveys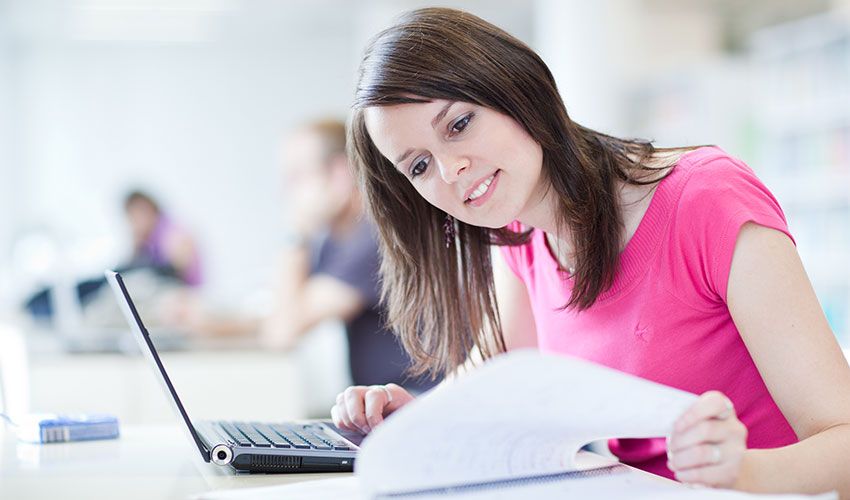 Not only are employee engagement surveys a common initiative that most organizations conduct these days, but they are necessary for any workplace that wants to achieve and retain a highly productive, competent, and motivated workforce.
What is an employee engagement survey? What are the features of a successful project? What should you communicate? How should you follow-up on the results? Here's an introduction to employee engagement surveys that every employer should know.
Employee Engagement Surveys Defined
An employee engagement survey measures employees' collective level of engagement at their organization. Employee engagement is an employee's commitment to, involvement with, emotional attachment to, and satisfaction with their work and organization. Employee engagement drives business outcomes, such as productivity, performance, profitability, and other desirable behavior results in the workplace (such as retention, pride, etc.).
Engagement differs from employee opinion or satisfaction, which traditionally measures employee perceptions of various aspects of the workplace and employee "happiness" on the job. Employee opinion and satisfaction aren't necessarily linked to any tangible benefit and outcome for an organization.
Employee engagement surveys are usually standardized and validated questionnaires that allow for limited customization. Although they can be developed internally by an organization, because of the statistical rigor on which they are created, a third party is usually best.
Typical Features of an Effective Engagement Survey Project
There are typically several features characteristic of an effective employee engagement survey initiative:
Anonymity: Promising anonymity and confidentiality of employees' responses is crucial for an effective engagement survey. For the most honest feedback possible, employees need to feel comfortable that they can be open and truthful without threat of identification.
Demographic Breakouts: Breaking out the survey results by specific demographic groups or breakouts (such as department, shift, position type), provided that they are not too specific, is helpful in identifying where employee engagement may be lagging and the opportunities for improvement that are most necessary.
Norms: Normative data, whether statistical or anecdotal, based on other similar organizations, provides context to your organization's responses and can be beneficial in comparing how your engagement stacks up against other companies.
Drivers: Drivers of engagement vary depending on the organization, and for this reason, an effective engagement survey initiative uses a special statistical analysis to identify the drivers of engagement that are specifically relevant to your organization to help you prioritize the most important issues.
Open-Ended Responses: Many employee engagement surveys lack open-ended questions, but in our experience, we feel that they are essential in complementing the closed-ended questions. They add rich insight and help clarify why employees responded in a given manner.
Analysis & Recommendations: A detailed analysis of employee responses and key themes, as well as recommendations from an employee engagement expert, are crucial. These individuals have deep knowledge of employee engagement and can draw on their experiences and insights in analyzing your organization's results and recommending changes that produce tangible results and improvement.
Employee Engagement Survey Administration
Employee engagement surveys can be administered in a variety of ways, typically via an online link, kiosk set-up, or traditional paper and pencil administration.
Some providers of employee engagement surveys also enable employee engagement surveys to be taken via mobile, phone, or other methods.
Generally, the more methods of administration that are available, the better the participation rate in employee surveys.
Communications about the Employee Engagement Survey
A successful employee engagement survey initiative demands exceptional communication efforts by the company and/or provider of the engagement survey. Employees need to understand when and why the organization is conducting the survey, that the organization supports and encourages their open and honest feedback, and how they can participate.
There are generally three forms of communication for an employee engagement survey initiative:
Pre-Survey: At the very least, this is a memo or email to employees which communicates that the organization is embarking on a survey initiative, how the information will be used, and how valuable their open and honest feedback is to the initiative. Many organizations also communicate the survey during staff meetings and talk about the initiative in-person.
Participation: These communications, usually sent via email for online surveys or discussed in-person or via memo for pencil/paper and kiosk surveys, explain the survey, instruct employees on how to participate, and encourage employees to participate by a certain date. Reminders are also typically provided during the participation window (if applicable).
Post-Survey: After the survey deadline has passed, companies generally thank employees for their participation and provide a short summary of the results. This may also include a presentation regarding the results.
Employee Engagement Survey Results
After you have collected all of the data, it's time to produce the results, which can be done internally, but generally, are best prepared by a third-party that has quite a bit of specialized experience in the areas of data cleaning, statistical analysis, synthesizing and analyzing employee responses, writing up survey results, and preparing a results report that is meaningful and meets the needs of various audiences - your employees, executive team, and your HR team.
Key elements of an effective report usually include three progressive levels of results reporting: high level (executive summary), macro level (results summary), and micro level (all responses).
Executive Summary
Methodology Summary
Results Summary (summary of statistics/charts and graphs; summary of open-ended responses)
Themes & Conclusions/Recommendations
Survey Responses (frequency distributions, averages, and transcripts of open-ended responses)
In addition, the results should be delivered first via a presentation and/or meeting with your HR and management team. High level results should be shared during this presentation (methodology overview, top and bottom scoring survey items; as well as a short summary or overview of open-ended response themes, key themes, and recommendations).
During this presentation/meeting, fixation on numbers and specific responses should not be the focus. Instead, general reactions, possible reasons for the results, the overall results, as well as preliminary actions on how the organization will respond and follow up to the survey should be discussed. Following discussion of the results with the senior management team, results are typically shared and communicated with other managers, and then eventually shared with employees.
The question of how much information to share with employees about the results needs to be addressed. This decision should be based on whatever the organization is comfortable sharing and what level of reporting is consistent with the culture. For example, some organizations (usually forward-thinking and very transparent ones) share the full report, with the exception of open-ended survey response transcripts or any other results information that may expose an individual's response. Others are more comfortable with sharing just a snapshot or summary of key highlights.
Following Up on The Results
Employee engagement surveys can be sensitive initiatives as they reflect on the effectiveness of management, leadership, and HR. Depending on how the results pan out, there can be emotional (and possibly defensive) reactions across the organization that need to be managed delicately.
Although the results aren't usually surprising to organizations, engagement surveys bring to light conflicts, frustrations, complaints, and organizational issues that may or may not be already known.
Conducting an employee engagement survey initiative in your organization requires an open mind to whatever feedback comes back, and a willingness to not blame, finger-point, or shirk responsibility, but rather, respond in a productive manner, take appropriate action, and implement constructive change.
Organizations that improve engagement manage follow-up to the survey impeccably, continually improving upon areas of opportunity identified in the results.
Typically, these companies even include their employees in the action planning and change-making by establishing teams, committees, and other follow-up efforts to directly address issues affecting engagement.
Organizations that don't improve engagement in their organizations spend more time finding reasons to not implement change, and not taking accountability for the areas in need of improvement. Ultimately, engagement just continues to suffer in these workplaces.
Post-survey reactions can serve to either further engage or disengage employees. If survey responses are ignored, not taken seriously, or even punished or retaliated against, employees can just become more disengaged and the next time you want or request honest feedback from your employees, you probably won't get it.
Organizations that really care about engagement take their survey initiative seriously and make positive changes to their workplace as a result of it. Leaders must be able to honestly look at their organization's culture and employees' engagement and must want to truly enhance the workplace as well as take steps and make investments to further engage them.
---
Employee engagement surveys are a crucial part of creating an engaged workforce. Yet, they are also not the be-all, end-all of what your organization should be doing to engage employees. Continually connecting and talking to employees about engagement-related issues, keeping a pulse on their feelings about work, making engagement part of your organizational culture, and having leaders that truly understand how they play a role in employee engagement are also equally as critical to creating an engaged workforce.
Interested in learning more about engagement surveys?
Submit your contact information and receive instant access to a brochure that overviews what is included in ERC's engagement surveys and our process for conducting and assessing.