Megan Mayhugh Joins ERC as Chief Growth Officer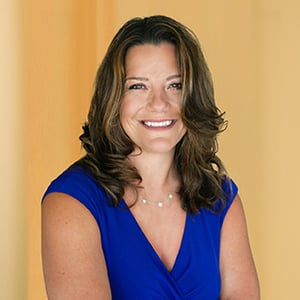 Highland Heights, Ohio – ERC, the 100-year-old organization that provides people data and HR services to help leaders make better decisions, is pleased to announce that Megan Mayhugh recently joined the company as Chief Growth Officer.
Megan brings over 25 years of experience in strategy, finance, human resources, and operations to ERC. Throughout her career, she has helped companies adapt to enterprise-wide change and improve their bottom lines, while never losing sight of the people that drive business results.
In her role as ERC's Chief Growth Officer, Megan oversees overall revenue growth and sales strategies for ERC Services, including ERC Membership, Professional Development, and ERChealth.
"We're thrilled to welcome Meg to our team as she has a proven track record for driving strategic growth at companies of various industries and sizes," said Senior Vice President Carrie Morse.
Megan has held executive-level and leadership roles at leading organizations, which include McKinsey & Company, National City Bank, PNC Bank, Bridgewater Associates, Talent Launch, and Dealer Tire of Cleveland. Most recently, she served as Chief of Staff at INSIGHT2PROFIT, a consulting company focused on helping firms increase their profitability through pricing strategies.
"Meg's subject matter-expertise, skills, and experience align perfectly with our organization," said President Kelly Keefe. "Meg is already making valuable contributions that will move the needle for our business lines and the clients we serve."
"It's wonderful to be a part of the ERC team at a pivotal point in the company's 100-year history," said Meg. "I'm excited to serve in this leadership capacity and contribute to the organization's ongoing growth."
Megan graduated magna cum laude from Amherst College with a degree in psychology. She also has an MBA from the Tuck School at Dartmouth College, where she was the recipient of the Julia Stell Award for outstanding school contributions.
About ERC
Since 1920, ERC has provided people data and HR services to help leaders make better decisions. Through our certified HR advisors, we offer consultative services, compensation benchmarking and data, workplace polls and surveys, networking, and cost savings opportunities. We also offer virtual and classroom instructor-led training, on-demand learning, individual and team assessments, one-on-one coaching, and employee engagement services. In addition, ERC is the founder of NorthCoast 99, and sponsors the ERChealth insurance program for Ohio employers. ERChealth is an affordable, quality health insurance program for mid-market organizations that delivers uncommonly low rates, and comprehensive coverage and plan options.