The 2021 NorthCoast 99 Application Is Now Open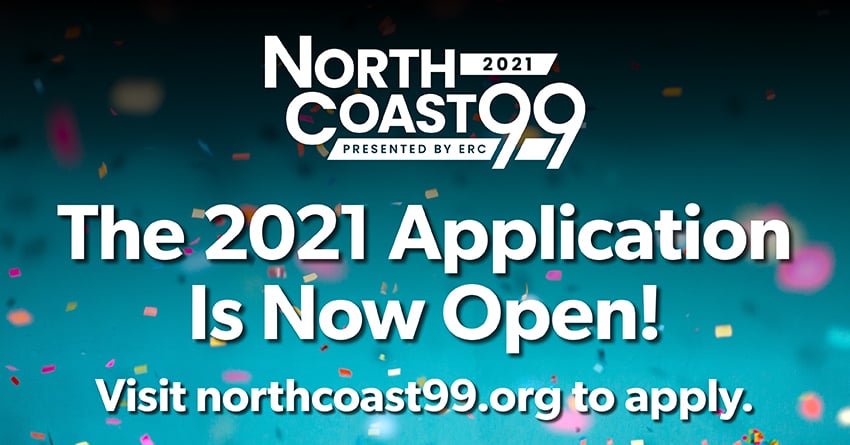 For the past 23 years, ERC has recognized 99 great Northeast Ohio workplaces for top talent through the NorthCoast 99 annual awards program and event.
ERC is excited to announce that the 2021 NorthCoast 99 application is now open, and Northeast Ohio employers are encouraged to apply! Applications will be accepted between now and April 15, 2021.

Each year, hundreds of employers apply for this sought-after award for its many benefits, including valuable benchmarking data, deeper insights into their organization's top-performing employees, and the ability to brand themselves as one of 99 exceptional workplaces for top talent in our 22-county region.
The application process consists of three steps that must be completed in sequence:
1. Get Qualified
In order to get qualified for NorthCoast 99, employers must complete a brief Eligibility Survey. This survey consists of three simple questions, collects basic contact information, and takes less than five minutes to complete.
During the Eligibility Survey, you'll be asked to provide the contact information for the individual at your organization who will be designated as the Main Contact for the 2021 NorthCoast 99 application. This individual will serve as the primary point of contact for all NorthCoast 99 communication.
2. Pay the Application Fee
Eligible organizations will then be directed to a payment page. There is a $199 fee to receive access to the 2021 NorthCoast 99 application. ERC accepts payment via Visa, MasterCard, Discover, and American Express. Receipts will be provided via email.
Please note: The application fee is non-refundable and must be received prior to starting the application. Due to the proprietary nature of the content found in the application, no refunds will be granted, regardless of whether your organization completes and submits the application in full.
3. Complete the Application
Within two business days of submitting your payment, the individual designated as the Main NC99 Contact by your organization during the Eligibility Survey will receive an email with links to these parts of the application:
2021 NorthCoast 99 Application

2021 Top-Performer (Employee Engagement) Survey

2021 New-Hire Survey
Please note: The links provided are unique to your organization and should not be shared externally.
We encourage you and your team to get started on the NorthCoast 99 application process right away. Again, the application must be completed and submitted by April 15, 2021.
For tips and suggestions on completing the NorthCoast 99 application, please visit our Apply page.